This Course Is Being Revamped & Will Be Available The First Week Of November.
Simple self-care practices for reducing tension, releasing stress & relaxing the mind.
A tight jaw is a common complaint in today's fast-paced living and is directly related to the fight-flight-freeze stress response. In this immersion we'll gently explore movements of the jaw, head, neck and eyes that can help to calm your whole nervous system.

This Feldenkrais® & Mindfulness series is great for those who grind their teeth, have TMJ, have had a lot of dental work! And its even great for just about anyone who holds onto extra work in the jaw and face. For the record, I'm pretty sure we all hold unnecessary tension in our jaws these days!

But that's not all. Did you know that working with your jaw can also improve your posture? There is an integral relationship between your jaw, your spine, and your pelvis. Then again, your posture and the tensions you carry within your neck, shoulders and jaw can reflect the way you're relating to the world around you.
Come join us and discover how soft and free you can be in your jaw!

---
"The social ties of a nervous system may be stronger than those with the body itself." —Moshe Feldenkrais

---
This 4-week series will guide you through easy and accessible practices that you can use to relax your jaw and soften your shoulder. Each week you'll receive an Awareness Through Movement® lesson designed to enhance your breath and improve your movements and release your upper spine, neck, and shoulders. You'll also receive several short mindfulness & movement practices created specifically to help you on track. Most importantly, you'll be guided in a way that will allow you to develop your awareness of the habits that wreak havoc, the practices you can do to remedy the strain and fully guided to easily integrate this work into your daily life.
---
WHAT YOU RECEIVE
---
The Freeing Your Jaw, Neck & Shoulder series was originally part of the Feldenkrais® & Mindfulness Membership. However, it is also available as a fully Self-Paced Series. The self-paced series are our bare-bones offering. But don't let that fool you, as it is still full of resources, lessons and meditations that will keep you moving. It is a program designed for those go-getters who truly want to enjoy Feldenkrais® and Mindfulness on their own time.
Awareness Through Movement® Recorded Audio
Stay inspired, continue growing and keep moving with a 30-50 minute weekly Movement Lessons. The lessons are designed to be beneficial as a stand alone class & to build on one-another throughout the month.



Conscious Play Mini-Movement Audio
Move more throughout your day! The Conscious Play audios are short 5-10 minute movement segments related to that week's class. Most are even designed so that you can do them anywhere...at your desk or standing in line.


Guided Meditation, Self-Scan or Mindfulness Practice Audio
Your ability to pay attention & expand your awareness will grow with every 10-20 minute practice. Improve your focus & deepen your sense peace with yourself & others... instead of always feeling distracted by your running mind.


Grow Your Mind
Each week you'll receive one of the following mind nourishing goodies: Inspired Awareness to take your practice of the floor and into the world. Geek Squeaks and Anatomy notes to keep you learning and growing.

Who This Is For...
In general, this is an All Levels Class Series that is suitable for anyone interested in improving their breath, movement, and posture.

• Movers, shakers and mindfulness makers... and those who want to be!
• Those seeking support in developing a Home Practice.
• Those who don't have a local Feldenkrais Practitioner® or Meditation Teacher.
• Anyone who travels and wants a guided practice on the go.
• All curious souls who want to be embodied.
Who This Is NOT For...


• Those with chronic pain or a disabling disease who have not already worked with a Feldenkrais Practitioner®. If this is you and you don't have a practitioner in your area, then please book a Virtual Consult by clicking here >>
• Anyone with a condition or taking medication that affects their ability to sense pain or discomfort or affects their ability to control their position and movement.
• Those looking for a quick fix! A lot can change in an instant. However, to truly integrate that change takes time.
Your Instructor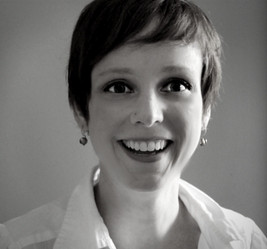 Everyone is moved by something.

What's moved and motivated me has shifted throughout the years. In my early days of exploring the mind & body, I was moved to heal. I was driven by just enough dysfunction to evoke a desire for something different.... something more.

Gradually what moved me shifted.

Today, I'm moved by a deep sense of awe and curiosity! I lean into my personal practice (read spiritual vow) through my work at Conscious Movements, an online and in the flesh Feldenkrais & Holistic Health Coaching studio. I use movement, mindfulness and the almighty menu to teach others how to tap into their unique bio-individuality to thrive. My primary focus is on empowering movers, shakers and mindfulness makers…. and all of those who want to be, with the skills they need to move past the discomfort that is holding them back from living fully!

Frequently Asked Questions
When does the course start and finish?
The course begins when you register and runs for four weeks. It is a completely self-paced series so you decide when you start and when you finish. (First week launches March 9, 2017)
How long do I have access to the course?
How does lifetime access sound? After enrolling, you have unlimited access to this course for as long as you like - across any and all devices you own.
What if I am unhappy with the course?
We would never want you to be unhappy! If you are unsatisfied with your purchase, contact us in the first 21 days and we will give you a full refund.
This course is not open for enrollment.